History
Tampa roofing company is a fourth-generation, family-owned roofing business, in the same Tampa location since 1936.
Our family has been Florida's roofing experts for almost 90 years. Bob Rentz, the family patriarch, started Rentz Roofing in 1936, and in 1950, Bob's son-in-law, Morris Swope, changed the name to Tampa Roofing Company. Keith Swope, who has worked full-time for the company in the same Tampa, FL location since 1970, is Tampa Roofing Company's current Vice President and has previously served as President of the industry's state trade association, the FSRA. Brian Swope, Bob's great-grandson, is the current Tampa Roofing Company President and led Tampa Roofing Company from 1985 to 2015. Brian is also the current president of the FRSA and has represented the roofing industry on the FL building commission since 2012. Our family has become synonymous with excellence in roofing, and we look forward to serving you.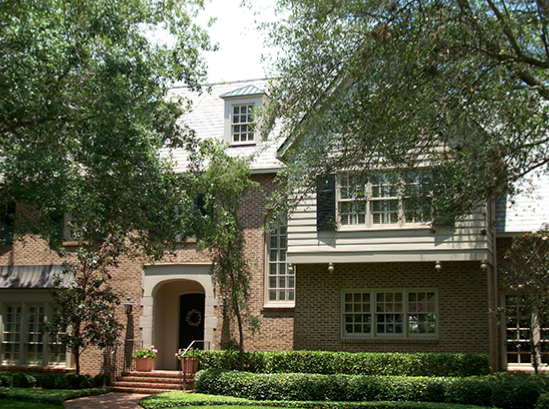 Although Morris Swope (Lic#CCC008191), is now retired from Tampa Roofing Company, he stays active in the industry as a consultant. Both he and Keith (Lic #CCC032492), are State Certified Roofing Contractors Certified Professional Roofing Contractors through the Florida Roofing, Sheet Metal and Air Conditioning Contractors Association (FRSA). That's good to know because FRSA Certification requires the contractor to meet criteria above and beyond the State of Florida's requirements…and periodically update their certification.
As a matter of fact, Morris Swope was the first person who successfully passed the State of Florida's licensing test, making him the first roofing contractor to be certified by the State of Florida. Both Morris and Brian Swope are also Certified Building Contractors.
Tampa Roofing Company has roofed all kinds of buildings: residential homes, commercial warehouses, high-rise office buildings, shopping centers and executive complexes. We even performed the roof work for Walt Disney World's Main Street USA, and it doesn't matter what type of roof you require. New roof or problem roof, Tampa Roofing Company knows and understands your needs. Whether it's shingle or tile, flat or pitched, residential or commercial, we have the experience and know-how to get the job done right.
…and our customers will agree. Tampa Roofing Company has a reputation that proves caring about quality coupled with experience is a winning combination. This is so important here in Florida. The climate is extreme and high humidity, long UV exposure, wind, rain and extremes in temperature require special attention to building construction. We specialize in long-term commercial warranties and maintenance agreements, too.